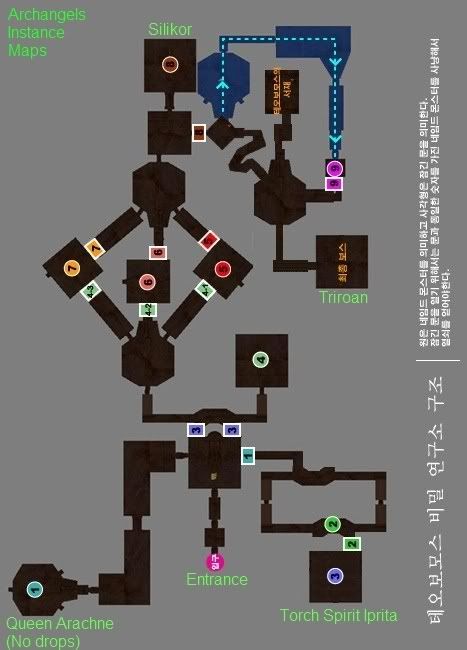 3. Torch Spirit Iprita
1. Queen Arachne (No Drops)
4. Cracked Nuhas
5. Wistful Syripne
6. Golem Spirit Nomura
7. Water Spirit Undine
8. Silikor of Memory

+ Unstable Triroan (No number on the map)
PS. Some numbers are not included since they only drop keys and not real items. No need to kill those.
For all mobs and drops as they are in our server click HERE